Fjällräven Bag Families
As with all of the brand's products, Fjällräven bags are available across a range of distinct families. These ranges share common styling, construction and functional attributes that mean each family is distinct, recognisable and designed for purpose.

If you're looking for a new bag - whether to use in the great outdoors, or simply to make the daily commute that bit more stylish, Fjällräven's range has something for everyone.

Model families include the most popular Scandinavian backpack of all time, tried and tested designs that withstand whatever you and the elements can throw at them, as well as new styles that push the boundaries of high quality gear season after season.

Kånken

The Iconic Backpack
The Kånken backpack is Fjällräven's legendary carryall. Debuting in the 1970s, and as with many utilitarian style crossovers, the boxy, minimalist design began life with a simple purpose - to alleviate backache among schoolchildren.

Stylewise, Kånken is a bag that fits in almost anywhere. It's one of those designs that has reached a level of recognition that means it fits in everywhere from work to leisure. While it's perhaps not the best technical pack for use during hard-core expeditioning (Fjällräven has other bags for that), it's nonetheless a design icon in its own right.

Beating shoulder slouch for four decades, all Fjällräven Kånken bags sold since its inception have included a removable foam seat cushion. Not only does this simple innovation prevent numb bums, but it also stops gear poking you in the back when hiking or ring binders jolting in sprints for the bus.

Hardwearing and lightweight, Kånken's Vinylon F fabric stands the tests of endurance, weather and decades of daily use. The Kånken family has grown over the years and now includes everything from backpacks to tote bags and stylish sling packs for essential carry. There's also Kånken packs specifically designed for laptops in 13" or 15" sizes.

Greenland

Bags For Explorers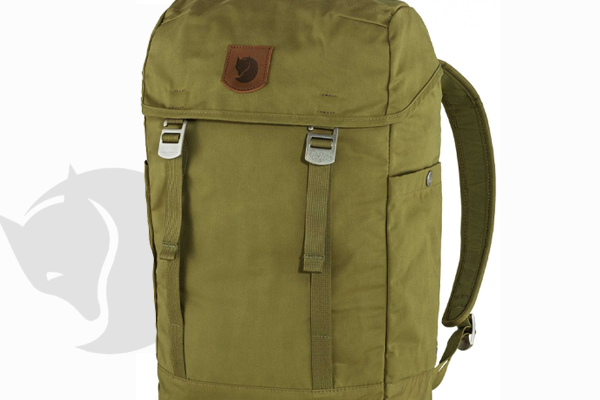 After a team of Scandinavian explorers returned from Greenland, having been equipped with rucksacks and tents supplied by Nordin, they fed back that while his gear had performed superbly their outerwear had not fared so well. Of course these days Fjällräven outerwear is regarded as some of the best in the business, but until 1968 the company hadn't produced a jacket worth talking about. So Nordin set to work. Taking his now tried-out tent material, the then-30-year-old outfitter mixed paraffin and beeswax and applied it to the fabric he would christen G-1000. Practical pockets and a lightweight loose fit allowed for layers to complete the practical garment. The result was the aptly named Greenland jacket, and a family of products including bags and packs was born.

The Fjällräven Greenland bag range is still constructed from heavy duty G-1000 fabric, so you know it will stand the test of time. These bags are about as classic looking as they come, but also offer a range of modern day features for convenience, comfort and performance. The latest G-1000 fabric used for Greenland bags is a tough, eco blend of organic cotton and recycled polyester. The fabric can be waxed for enhanced water resistance, for a bag range that draws on Fjällräven's rich heritage in both style and features.

Fjällräven balances the classic Greenland style and mechanics with top backpacks, shoulder bags and duffel bags following the theme. Sufficiently durable for everyday use, vintage hints such as metallic hook and buckle closures, a cinch top and snow locks tell of the bag's lineage, while there's modern functionality in laptop sleeving that'll happily take a MacBook or similar.

High Coast

Reliable Four Season Bags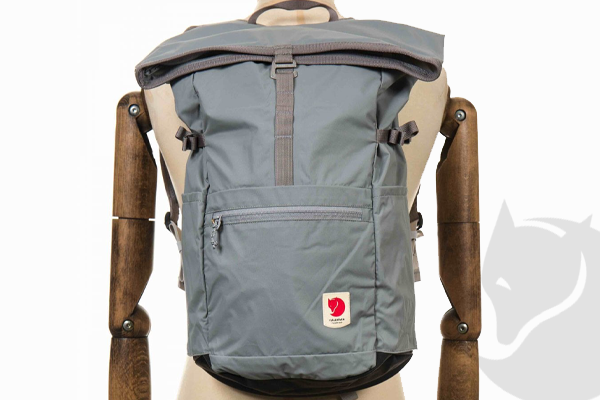 Fjällräven's High Coast lineup is a range of bags and clothing designed for summer missions, changeable weather wandering and coastal capering. Named after Sweden's Höga Kusten region, the world's loftiest coastline, the lineup is inspired by the rich landscape of rocky beaches, flat-topped mountains, evergreen forests, lakes and tidal inlets in which Åke Nordin grew up.

Lightweight, supremely functional and quick-drying, High Coast gear is intended to make the jump from daily urban functionality to weekend trailway tramping, shoreline camping and cliffside canoeing.

High Coast packs from Fjällräven combine authentic looks with contemporary materials and features, for bags that not only look stylish but that are also highly capable for use outdoors. Options include functional rolltop openings, waterproof fabrics and fully taped seams which makes them great for use near water or in bad weather, and ergonomically designed straps for all day comfort.

With backpacks in a convenient range of sizes, and finished with quality materials found in Fjällräven's specialist mountaineering gear, the High Coast range also includes small bags and hip packs, as well as children's options for young explorers.

Vardag

The Outdoors Every Day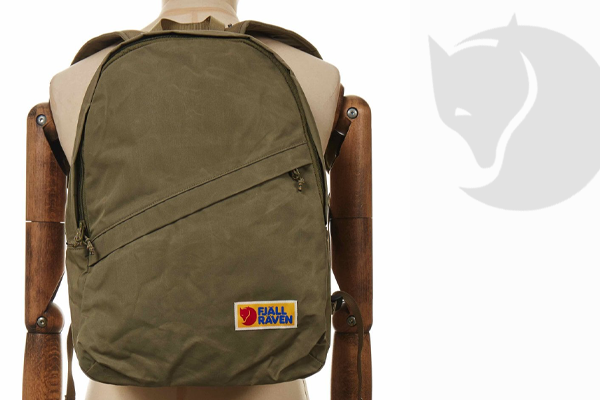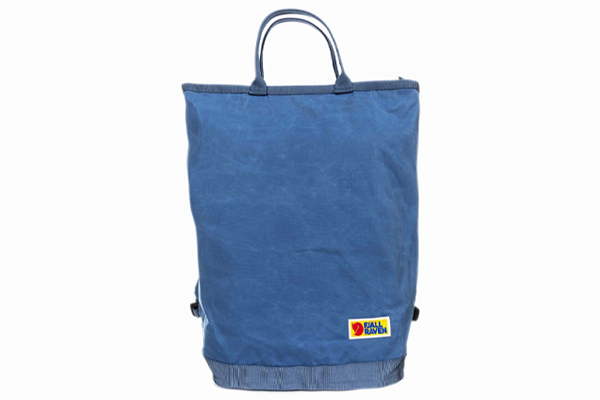 Fjällräven's Vardag range - from a literal translation of "everyday" - represents classic outdoor apparel, but a step removed from the highly-technical pieces required by those on the pistes or climbing the peaks. Vardag is retro styling with modern finishes - kit for those requiring city-to-nature functionality.

The Vardag range has everything you'd expect from Fjällräven gear with G-1000 materials, organic cotton and weatherproofing. Vardag bags are minimalist but uber cool with backpacks for commuting that can be easily converted for a day out picnicking at the park, a city break or a festival weekend.

As well as stylish full sized backpacks, the Vardag range also includes convenient grab and go tote bags, mini backpacks and small item pockets for when you only need the essentials.

Ulvö

For Urban Explorers Heading Back to Nature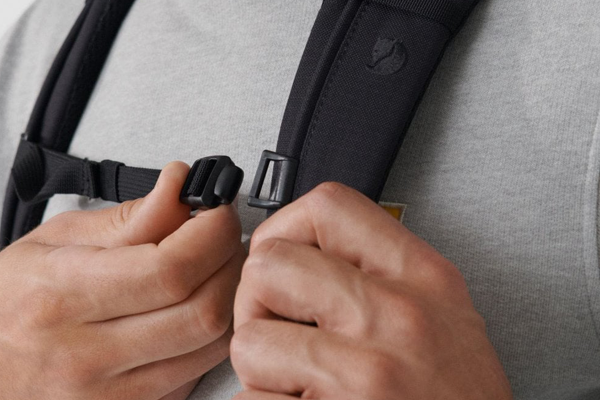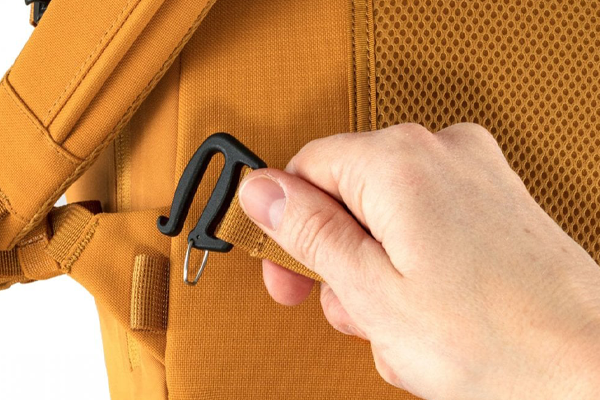 Ulvö is a complete range of travel packs, campus carryalls and office-to-parkland packing practicals. Super-tough and super-plush, each soft but durable Ulvö Bergshell option nods at the city slicker or stuck-in student who daydreams of pastures new beyond the window.

Ulvö backpacks come in a couple of sizes - 23 and 30 litre - both with the same core features. Each has a zipper on the rear of the pack. That's neat as it makes it nearly impossible for anyone to sneak into the main compartment of the bag; essential if you regularly slip a laptop into the sleeve intended for the purpose. Compression straps enable you to squeeze the pack ergonomically to your frame with a breathable back panel to avoid sweat patches. Two side pockets are handy for water bottles or hiking poles and there's an assortment of hooks and loops for hanging the pack up, affixing extra gear or adding a lamp for cycling in the dark.

The Ulvö lineup is completed with medium and large hip packs that can be worn at the waist or as a sling bag. The outer zipped security pocket fits against your body for added reassurance in busy places and inside there's plenty of space for your bits and bobs. An Ulvö hip pack is ideal for short hop flight hand luggage with space for a passport, drinks, snacks and souvenirs.

Singi

The Stuff of Sherpas
If Himalayan sherpas were to pick the best Fjällräven bags and kit for their purposes, they'd surely opt for the Singi range. Intended for trekking the long-distance trails and multi-day hikes, Singi gear encompasses seriously practical kit bags, overnighters and backpacks. They're accompanied by classic trekking shirts, overshirts and padded coats within the Singi family.

The Singi Gear Holder is perfect for those excursions that require extra storage. With toggles that attach to Fjällräven backpacks, it's ideal for hunting and fishing expeditions with room for rod, rifle, brolly or poncho. With a drawstring opening, style-wise the Gear Holder is almost straight from a First World War day's march (and will likely last 100 years), but with modern performance fabrics, a deep interior and an assortment of attachment opportunities.

Backpacks in the Singi range are available in 20 and 28-litre capacities right up to a 48-litre size. The look is suitably rugged with a birchwood frame, ample top opening and plenty of pockets. Material-wise, the Singi backpacks are made from textured G-1000 fabric with a 500 denier - the thickness you'd find in a lightweight tent. A slight washed-out appearance tells stories of trekking years - perfect for newbies to paint a picture of long-claimed trail badges of honour.

Raven

The Stylish & Capable All-Rounder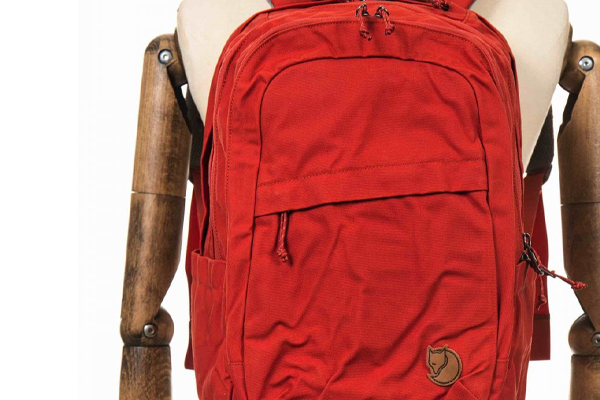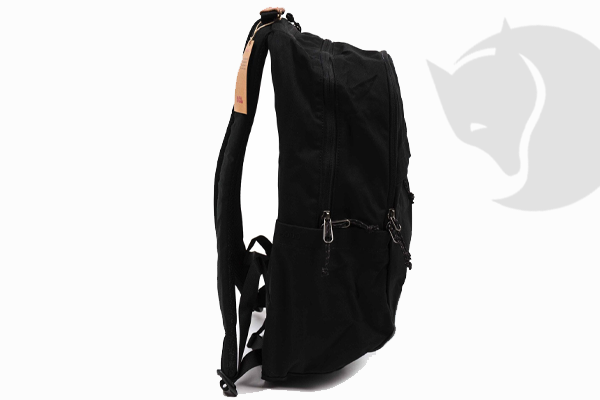 The Raven is an everyday backpack with sufficient flourishes to illuminate its functional form. Available in a wide choice of colourways, and with a nod to its older iconic brethren the Kånken, Raven is kind of the cooler younger sibling with modern lines.

Fjällräven Raven backpacks are perfect for those looking for a stylish, comfortable and practical everyday backpack. A foam back sheet stops any jarring, while a leather gripped top handle and matching subtle Fjällräven logo sets off the whole understated style.

These bags aren't only stylish and practical, they're also tough as well. Made from Fjällräven's signature G-1000 fabric, you can be confident that a Raven backpack will be able to handle pretty much anything you can throw at it. The range includes 20 litre and 28 litre options, which should cover most daily needs for most people most of the time. All things considered, the Raven is hard to beat as an every day, all round pack.

Standout, Stand-Alone Fjällräven Packs
As if to mark those with no desire to limit themselves to a tribe, so too Fjällräven offers packs that stand outside of its famous ranges.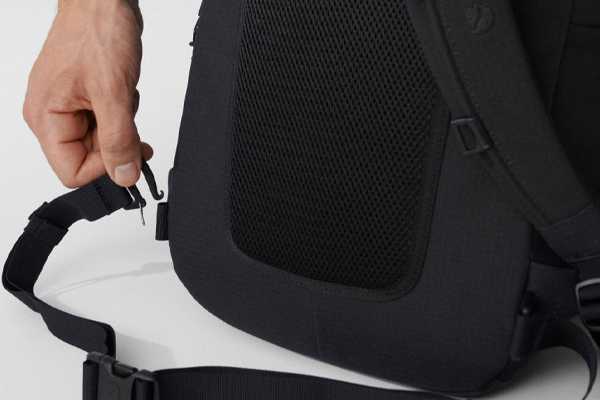 The Fjällräven Haulpak
‍A multipurpose rucksack that does exactly what it says on the label. The Haulpak is a transporter - perhaps the HGV of the bag world. A Haulpak will gobble up all your camping and hiking kit or it's ideal for setting out for the day armed with a laptop and work docs plus gym gear for a shift at the desk followed by a workout. Padded shoulder straps, roomy front pockets and two side holders for drinks complete its utilitarian uber-usefulness.
The Fjällräven Splitpack
‍Just the job for those who have a bit more to carry. Splitpack is the offspring of a backpack and a duffel bag. With massive 35 or 55-litre interior capacities, there's enough room for gear to see you through a few days in the elements. The Splitpack material features Fjällräven's ultra-tough G-1000 Heavy Duty Eco canvas blend for heavy-duty use. Folded out via the two extra-long zippers, the Splitpack is exactly how you'd imagine - a pair of halves ideal for easy loading and organisation. The rounded oblong-cylindrical form of the Splitpack also makes it one for ease of storage in the overhead locker on a train or plane.